8 patents, 60+ publications
Dr. Deepak Chitkara
As a researcher, I've always been interested in finding new and innovative ways to deliver medications to patients. During my PhD and post-doctoral training, I became fascinated with the potential of nanotechnology and how it could be utilized to improve the efficacy of therapeutic molecules.
Over the years, I've published numerous research papers and filed patents on these topics. But I also wanted to explore the commercialization of these ideas
and bring them to the market in a tangible way. That's why along with like minded team we founded Nanobrid Innovations Private Limited, a nanotechnology-based startup, while working as a faculty in a reputed institute.
We launched our first product line, inskin, with a focus on developing personalized skin care products that provide optimal protection, nourishment, and repair. We utilized proprietary technology to create a scientifically developed skin care product range that features anti-aging actives and natural extracts. It's been an exciting journey. My ultimate goal is to continue exploring new frontiers in nanotechnology-based delivery systems and to bring more innovative products to the market that can make a real difference in people's lives.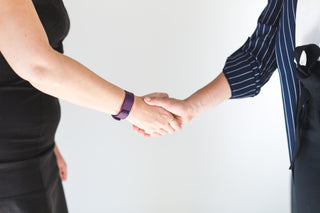 5 patents, 50+ publications
Dr. Anupama Mittal
Growing up, I was always the curious type. I loved asking questions and exploring the world around me. This inquisitive nature led me to pursue a Ph.D. in pharmaceutical sciences and nanotechnology. I was drawn to this field because I wanted to use my knowledge to solve real-life problems.
Like everybody, I faced many challenges! But I refused to let these challenges hold me back. Instead, I used them as motivation to keep pushing
forward.
I landed a position as a faculty member at a prestigious university. I was excited to have the opportunity to teach and mentor the next generation of scientists while also pursuing my research interests. As I continued to work in academia, I realized that I wanted to do more than just publishing research papers. I wanted to use my knowledge and expertise to create solutions that could make a real-world impact.
So, I decided to take a leap of faith and start Nanobrid Innovations Private Limited. Starting a company was not easy, but I was determined to make it work. I used my research background to create innovative products that solved real-life problems, and I made sure to maintain a healthy work-life balance throughout the process.